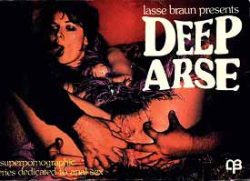 Lasse Braun Film 345 – Close-Up. Deep Arse sex loop series, by Lasse Braun.
Behind the scenes footage from the making of Lasse Braun – Close-Up.
Holland, Breda, 1973. Featuring Brigitte Maier and Lasse Braun amongst others.
Film studio, Sexy girl, Hot body, Skinny, Hairy pussy, Group sex, Anal sex, Blowjob, Pussy licking, Straight sex.
* HD version: Close-Up
Size: 529Mb
Type: mp4
Duration: 00:35:44
Resolution: 768 x 576