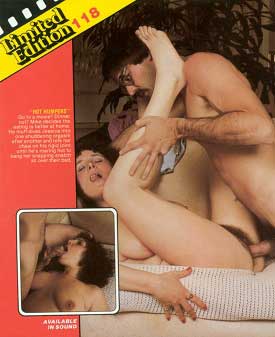 Limited Edition 118 – Hot Humpers. Limited Films.
US produced 8mm classic color sex loop, featuring Jessica Segal and Mike Horner. Twosome sex.
Sexy girl, Brunette, Hot body, Bedroom settings, Sexy ass, Hairy pussy, Blowjob, Straight sex.
118 Hot Humpers Go to a movie? Dinner out? Mike decides the eating is better at home.
He muff-dives Jessica into one shuddering orgasm after another and lets her chew on his rigid joint until he's roaring hot to bang her snapping snatch all over their bed.
Size: 221Mb
Type: mp4
Duration: 00:07:36
Resolution: 768 x 576