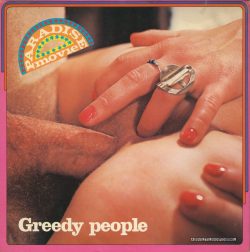 Greedy People. Paradise Movie 4. Paradise Movie 8mm hardcore sex film, with no audio. This film is one of the best with a very good story of two couples.
Danish published and produced. Foursome Sex. Group. Painters. Classic, 8mm Film, Sexy Skinny Girls, Blonde, Brunette, Blowjob, Hardcore Sex.
Two very handsome young painters are working at a house of two girlfriends. At lunchbreak they are giving the boys a lot of beer. Their purpess needs no further explications.
Size: 222Mb
Type: avi
Duration: 00:18:34
Resolution: 720 x 576