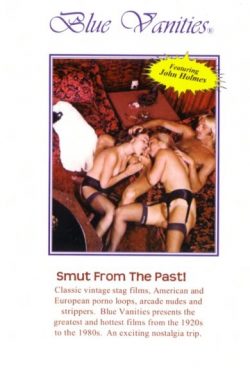 Peepshow Loops 364: 70's And 80's. Peepshow Loops Hardcore, Ratex XXX 70s & 80s, All Color DVD 364. US produced 8mm vintage sex compilation, featuring Connie Peterson, Lili Marlene, Sandy West, Tracy O`Neal, Jeff Gold, John Holmes, John Seeman.
Compilation, sexy girls, hot body, hairy pussy, blowjob, hardcore sex, facials. With audio (music).
Classic vintage stag films, American and European porno loops, arcade nudes and strippers. Blue Vanities Presents the greatest and hottest films from the 1920's to the 1980's. An exciting nostalgia trip.
Additional IDs, plot story lines and corrections by: FLBMAC31.
1. BRENDA`S STARR, Hot Heroines #6 (f, m)
2. DAISY CHAIN, Thrill Seekers #6 (Connie Peterson, 2f, Don Fernando, John Seeman)
3. HOT PANTIES, Garter Girls #2 (Cyndee Summers, 2f, Jesse Adams, m)
4. TRAVELING SALESMAN, Hustler #2 (C.J. Laing, Peter Andrews, m)
5. FANTASY GIRL, Limited Edition #42 (Lysa Thatcher, David Cannon)
6. TELEPHONE ITIS, Erotic Fantasies #830 THE ACROBAT, Roger Rimbaud #88 (Nancy Brown, Ray Wells)
7. THE CUNTORTIONIST, Fantasy Club #28 (Lili Marlene, Diane Sloan, Kirk Wilder, m)
8. THE HUSTLER, Hollywood Swingers #14 (f, Mike Eyke)
9. SCHOOLGIRL LUST, Danish Int`l #21 A (2f, 2m)
10. BURNING DESIRE, Reflections #1 (Tara Chung, m)
11. CAN`T HOLD BACK, I #514 (f, bm, m)
12. SWEET WOMAN, Open Thighs #3 (f, m)
13. PASSION PLAY, Seductress #31, Big Tits (Diva, Tom Byron)
14. PRIME CUNT, John Holmes #5 (Maggie Williams, John Holmes)
Size: 1.45Gb
Type: mp4
Duration: 02:00:21
Resolution: 720 x 480