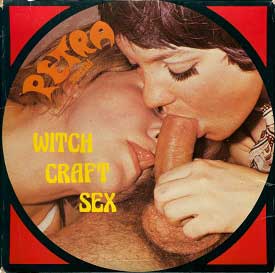 Petra Special 356 – Witch Craft Sex. Featuring Freja.
Danish classic 8mm hardcore sex loop, 1970s. PETRA Special – Color de luxe.
Threesome sex, Sexy girls, Big tits, Witch, Costumes, Hairy pussy, Blowjob, Straight sex, Hand job.
356 Witch Craft Sex. In this film we move into the field of occultism.
At her black alter the priestess calls on the dark powers of the night. She is in need of a man, and behold! Her need is fullfilled. In her crystal ball the vision of a gigantic prick comes to sight.
More oaths and the vision turns to reality. Slowly, a man comes into her sight, and buries his big prick into her lewd cunt.
The priestesses vision came true!
Size: 298Mb
Type: mp4
Duration: 00:09:48
Resolution: 768 x 576