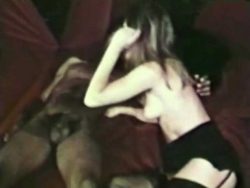 Sex Deviates 6 – Black & White Cunt Party. US produced 8mm vintage sex loop.
Sex Deviates loop series. Unknown cast (wf, bm).
Twosome sex, Interracial, Sexy girl, Skinny, Hairy pussy, Blowjob, Straight sex.
* The box for Sex Deviates no 12, with the set, cast and the clothes match this loop. I'm not sure if both loops are connected/related or this was wrong posted as Sex Deviates no 6.
* Note, the image bellow from * Sex Deviates no 12, doesn't seem to show in this loop, so makes me think that no.6 and no.12 are two separate loops and are connected to each other as it is the case for: Sex Deviates 4 and Sex Deviates 9.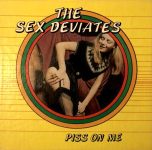 Size: 130Mb
Type: mp4
Duration: 00:08:48
Resolution: 768 x 576
Size: 156Mb
Type: mp4
Duration: 00:08:48
Resolution: 768 x 576