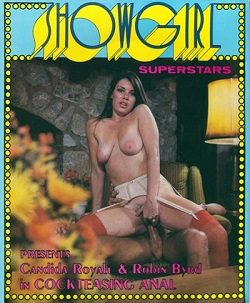 Showgirl Superstars 101 – Cockteasing Anal (better quality). Classic 8mm vintage sex loop, featuring Candida Royally, Robin Byrd and Ron Hudd. US produced film. Threesome Sex. Sexy Mature Girls. Anal Sex. Facials. With audio (music).
Previous version: Cockteasing Anal
Superstars Candida Royally and Robin Byrd tease their boyfriend Larry by doing a sensual dance together in front of him. He unzips his pants to show them his nine-inch cock and Candida hungrily wraps her luscious lips around it. Larry lifts her onto his cock and fucks her until her juice drips down his balls. Robin then licks the come off and Larry slips his cock into her tight pink ass-hole. A Truly super erotic film!
Size: 206Mb
Type: mp4
Duration: 00:08:57
Resolution: 640 x 480