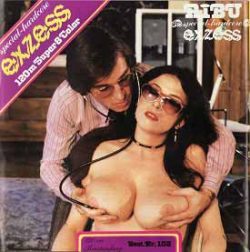 Ribu Exzess 102 – 120 cm Brustumfang. AKA 120 cm Bust Measurement.
Ribu Film – Ribu Exzesse – 120 meter. Super 8 color. Super 8mm hardcore sex film, with audio.
Featuring Monique Carrere, Mika Barthel, Morgane, Richard Lemieuvre, Guy Berardant and Claude Irisson. Germany published, 1978.
Classic, 8mm film, Sexy girls, Mature, Big tits, Hairy, Blowjob, Straight sex.
Read more « DOWNLOAD "Ribu Exzess 102 – 120 cm Brustumfang" »