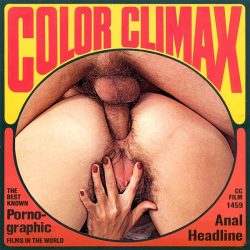 HD Color Climax Film 1459 – Anal Headline. Color Climax 8mm hardcore sex loop series, featuring Barbra and Chloe.
Denmark published, 1982. Super 8mm color hardcore sex film, with audio. 100 meter color sex film.
Sexy girls, Blonde, Mature, Hot body, Hairy pussy, Sexy lingerie, Blowjob, Pussy licking, Anal sex, Double penetration, Straight sex.
Read more « DOWNLOAD "Color Climax Film 1459 – Anal Headline" »