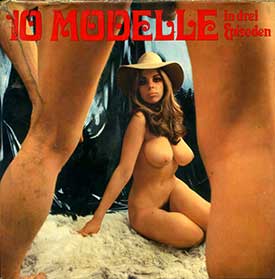 Tabu Film 13 – Tanztee + Wandervögel + Piggy und Porky. Germany published.
Diamant Film Produktion, Super 8mm hardcore sex loop, 1970s. 34 meters.
Party, Sexy girls, Busty, Big tits, Blowjob, Tits fuck, Hand job, Hairy, Straight sex, Facial.
13 Tanztee AKA Dance-Tea.
Free of all its shack- les here you see the best of our top stars In a whirlwind stimulating show of "Sex shall never die".
You will be touched by all its spice and inhibition, its over indulgence so embarrasingly close.
If you look for experienced swappers, for relaxation, and If you need popularity this crop- per is worth imitating.
Size: 137Mb
Type: mp4
Duration: 00:06:04
Resolution: 768 x 576