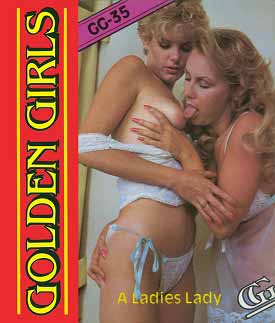 Golden Girls 35 – A Ladies Lay. Twosome sex (2 girls).
Golden Girls U.S.A. produced 8mm color sex loop, featuring Linda Shaw and Cara Lott.
Sexy girls, Blonde, Sexy ass, Hairy pussy, Pussy licking, Lesbian sex.
* Magazine part of Golden Girls magazine 8
35 A Ladies Lay. These lovers are spending a quiet Sunday afternoon together – two gorgeous, slender, lovely ladies!
They make wild love to one another as only a woman can do to another woman.
Size: 157Mb
Type: mp4
Duration: 00:07:44
Resolution: 768 x 576
Size: 200Mb
Type: mp4
Duration: 00:08:38
Resolution: 768 x 576