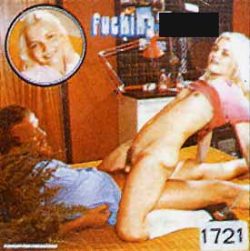 HD Master Film 1721 – Fucking. Featuring Christina (2) and Horny Rob.
Master Film 8mm Danish sex loop series, published by Filmlaboratoriet A-S.
Sexy blonde girl, Teen, Bedroom sex, Hairy, Blowjob, Pussy licking, Straight sex, Facial.
Twosome sex (1 girl – 1 guy). Super 8mm color sex loop, with audio.