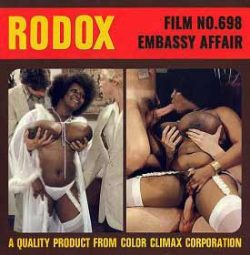 HD Rodox Film 698 – Embassy Affair. Danish filmed and published, 1981.
Rodox series 8mm danish vintage sex loop, featuring Joyce and Sally. Color Climax Corporation.
Interracial sex, Foursome, Big tits, Maid themed loop, Blowjob, Group sex, Fetish, Straight sex, Tits fuck, Anal, Facial.
Super 8mm color hardcore sex film, with audio.
Read more « DOWNLOAD "Rodox Film 698 – Embassy Affair (HD)" »