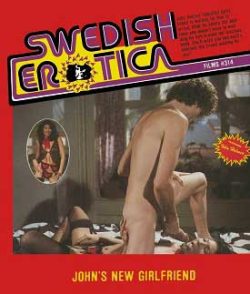 Swedish Erotica 314 – John's New Girlfriend. USA produced and published, 1979.
Swedish Erotica 8mm hardcore sex film featuring Aki Wang and John Holmes. Super 8mm color hardcore sex film, Twosome sex (1 girl – 1 guy).
Sexy asian girl, Brunette, Hot body, Sexy ass, Hairy pussy, Bedroom sex, Sex from behind, Blowjob, Big cock, Straight, Facial.
Read more « DOWNLOAD "Swedish Erotica 314 – John's New Girlfriend" »