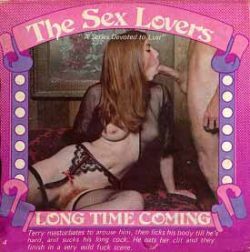 HD The Sex Lovers 4 – Long Time Coming. A series devoted to Lust.
U.S.A. produced 8mm vintage color sex loop, 1970s. Twosome sex (1 girl – 1 guy), featuring Spring Finley and unknown guy.
Sexy girl, Hot body, Masturbation, Sex toys, Sexy lingerie, Hairy pussy, Blowjob, Straight sex, Facial.
#4 Long Time Coming. Terry masturbates to arouse him, then licks his body till he' hard, and sucks .his long cock.
He eats her clit and they finish in a very wild fuck scene.
Size: 275Mb
Type: mp4
Duration: 00:10:08
Resolution: 1024 x 768