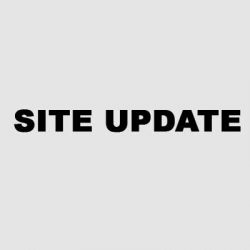 Update, Hello guys, the site had a hiccup for the last two days. Everything is restored now.
The old theme was creating many issues in the back-end, and had to be discarded.
As of now the site uses a bare bone template, the images are not shown on the main page, but you will be able to download the files and view the images inside the post.
Moving forward will be using a new theme with a modern design, that should be significantly faster.
More updates to the template to come in the next days.
Sorry for the downtime and thanks for being patient.