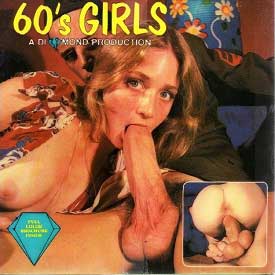 60's Girls 12 – Big Marine. Featuring unknown girl and Johnny Hardin.
60's Girls by Diamond Collection. Classic 8mm hardcore sex film, USA produced 1970s.
Twosome sex, Sexy girl, Sailor, Costumes, Hairy pussy, Blonde, Blowjob, Big cock, Straight sex, Facial.
12 Big Marine. Joe, I've missed your gorgeous cock!" moaned Ingrid.
"Welcome home sailor!" And doesn't take Jee long to get into the swing! With her moist, red lips around his cock.
Joe has to let loose with a big load of semen right In her lace. And she loves it!
In fact it excited both of them so much, it takes Joe ten seconds to get hard for another round!
Size: 287Mb
Type: mp4
Duration: 00:06:23
Resolution: 960 x 720