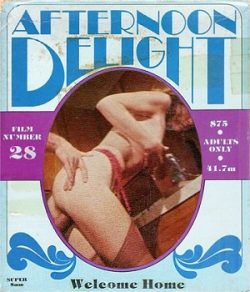 Afternoon Delight 28 – Welcome Home. Afternoon Delight 8mm hardcore sex film. 41.7m.
Featuring unknown girl and Jack Shute. US produced and published film. Twosome sex (f, m).
Sexy mature girl, Blonde, Hot body, Hairy pussy, Kitchen sex, Blonde, Hairy pussy, Blowjob, Straight sex, Facial.
Male ID by Ajit Parkash.
#28 Welcome Home. Home from work, a husband strips his old lady to her bra and panties and screws her until he comes on her ass and she sucks him clean!
Size: 196Mb
Type: mp4
Duration: 00:08:13
Resolution: 768 x 576