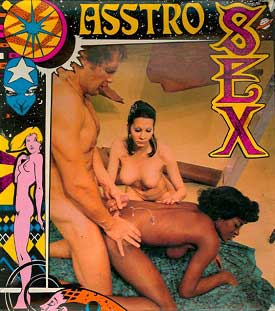 Asstro Sex 10 – Shutterbug. US produced Asstro Sex 8mm vintage loop series.
Threesome sex (bf, wf, wm). Featuring unknown white girl, unknown black girl and Roger Caine.
Interracial sex, Muscle man, Female photographer, Sexy girls, Hairy pussy, Blowjob, Straight sex, Cum-shot.
10 Shutterbug. A female photographer end her equally female are photographing a muscleman.
They are turned on by his well-built physique and decide to see If he's as well built under his shorts. To their surprise and delight, he is.
The foxy black photographer keeps shooting him even as he eats her out. Her assistant takes over as he drives his forceful cock into the black chick.
The assistant gets into the act, too, before he comes all over the black chick's ass.
Size: 86.8Mb
Type: mp4
Duration: 00:05:31
Resolution: 768 x 576
Size: 157Mb
Type: mp4
Duration: 00:05:29
Resolution: 768 x 576