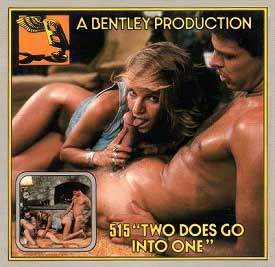 Bentley Production 515 – Two Does Go into One.
US produced 8mm vintage color sex loop, featuring Robin Byrd, R. Bolla and Ron Hudd.
Threesome sex, Sexy girl, Blonde, Hot body, Skinny, Small tits, Living room settings, Hairy pussy, Blowjob, Straight sex, Facial.
515 Two Does Go into One. This gorgeous, lanky and tan blond has her hands full with two horny studs.. and her mouth and her cunt full, etc. etc.
These guys fuck her every which way till one drops a gigantic load on her back just as the other's cock spits all over her luscious face.
Size: 173Mb
Type: mp4
Duration: 00:05:45
Resolution: 768 x 576