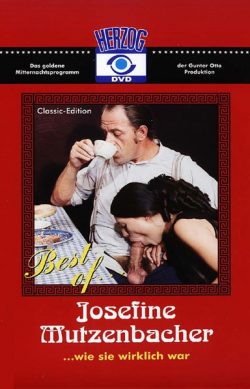 Best of Josefine Mutzenbacher (1987). West Germany, 1987. Herzog Video. Classic adult feature film, directed by Hans Billian and Gunter Otto.
Featuring Patricia Rhomberg, Birgit Zamulo, Karine Gambier, Sylvia Engelmann, Leila Vigso, Uschi Karnat.
Compilation of best scenes from Josefine Mutzenbacher series.
Hairy pussies, internal cumshots, big titties… I don't know about you, but this sounds like fun to me! This hot jizz fest is just teeming with oodles of hot nasty sex, you don't wanna miss out on this one, so click that mouse and free up your good hand (you'll need it)! Presents some of the best scenes from Mutzenbacher/Herzog 1-6.
Size: 635Mb
Type: mpg
Duration: 01:25:06
Resolution: 352 x 288