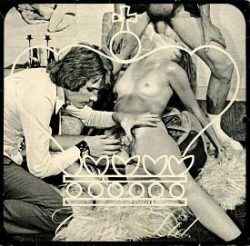 Crown International 16 – Nymphomani. Strong Pornography. Crown LTD., published by Unipress and Flesh Industri.
Crown LTD. Hagemann. Denmark. Threesome sex (f, 2m). Black and white film footage.
Threesome sex, Sexy girl, Legal teen, Hot body, Living room settings, Hairy pussy, Skinny, Sexy lingerie, Sexy ass, Blowjob, Straight sex, Facial.