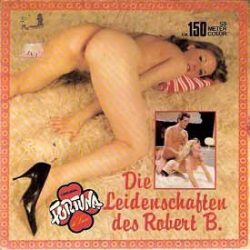 HD Tabu Film 336 – Die Leidenschaften des Robert B.
The Continued Horniness of Robert B. German published, French filmed, 1977.
Fortuna de Luxe 8mm hardcore sex loop, featuring Brigitte Lahaie, Emmanuelle Pareze and Nicole Velna.
Sexy girls, Dancing girl, Black model, Hairy, Group, Interracial sex, Straight sex. 150 meter. With audio.
Read more « DOWNLOAD "Tabu Film 336 – Die Leidenschaften des Robert B" »