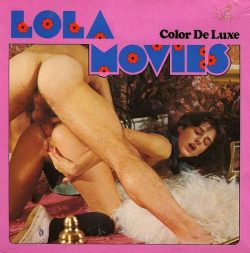 Lola Movies 18 – Lola and Mr. Big. Filmlaboratoriet A-S sex loop series. Super 8mm hardcore sex loop, featuring Esther and unknown guy.
Denmark produced and published. Twosome Sex (f, m). Teenage sex themed loop.
Girl scout, Legal teen, Sexy girl, Skinny, Hot body, Small tits, Bedroom settings, Hairy pussy, Blowjob, Straight sex, Anal.