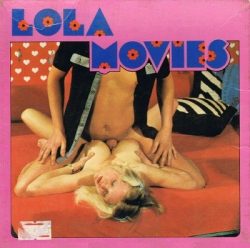 Lola Movies 2 – Lola. Super 8mm hardcore sex loop, featuring Lisbeth. Denmark produced. Filmlaboratoriet A-S loop series. Twosome sex.
Classic, 8mm film, sexy girl, blonde, busty, big tits, hot body, bedroom settings, hairy pussy, big tits, blowjob, hardcore sex, facial. With audio. Good video quality. Two version available. Film updated.
The very young couple we see In this film are not only brother and sister. They are alone at home, and after a bit of teasing they begin to have sex with each other; they have tried it before, and he is completely crazy about her enormous breasts, they are simply gigantic considering how young she is. He gets his first orgasm while fucking her between her breasts, and she gives him the next with her hand. afterwards lapping up all the hot sperm.
Size: 253Mb
Type: avi
Duration: 00:16:33
Resolution: mixed