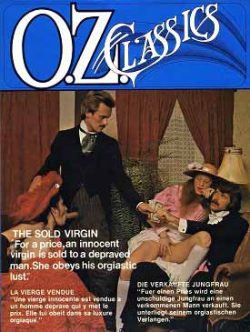 HD O.Z. Classics 8 – The Sold Virgin. O.Z. Films Production. O.Z.
Classics 8mm sex loop, featuring unknown girl, Lori Blue, Joey Silvera and Ken Scudder. U.S.A., 1970s.
Group sex (2 girls – 2 guys). Sexy girls, Costumes, Roleplay, Skinny, Hot body, Small tits, Bedroom sex, Blowjob, Pussy licking, Group, Straight, Facial.
Read more « DOWNLOAD "O.Z. Classics 8 – The Sold Virgin (version 2)" »