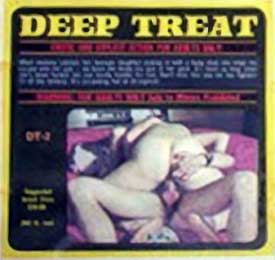 Deep Treat 2 – Stick Em Up. Threesome sex (2 girls – 1 guy).
Deep Treat EROTIC AND EXPLICIT ACTION FO ADULTS ONLY!. USA, 1970s.
Sexy girls, Solo, Small tits, Hot body, Masturbation, Hairy pussy, Straight sex.
Featuring two unknown girls and Henry Ferris.
* First posted as: Deep Treat 1, now corrected.
* Another film as Deep Treat 1 here, the previous one has a poster, but the loops don't match.
Might be a different series, or one of it is not the right loop.
Size: 169Mb
Type: mp4
Duration: 00:10:42
Resolution: 768 x 576