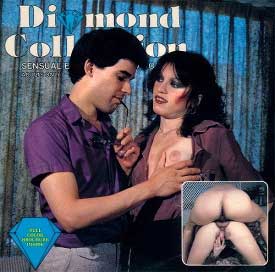 Diamond Collection 163 – Latin Lovers. Latin Lover.
Diamond Collection US produced 8mm hardcore sex loop series. Unknown girl and Don Fernando. 1980s.
Twosome sex, Latina, Sexy girl, Brunette, Skinny, Small tits, Hairy pussy, Bedroom sex, Straight sex, Facial.
163 Latin Lovers. Luis and Ann are a knockout couple when they get naked and the horns pop out.
This hot couple shows the world what fucking is all about when Luis's cock squirts on a mirror as Ann fingers her wet pussy.
His lusty action and heavy tongue work on her clit brings Ann an incredible experience only a real Latin lover can convey.
Ann can't get enough and Luis and her go for broke in a total explosion of lust!
Size: 406Mb
Type: mp4
Duration: 00:16:45
Resolution: 768 x 576