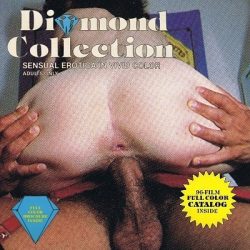 Diamond Collection 233 – Peaches. US produced 8mm vintage sex loop, featuring unknown girl and Don Fernando. Diamond Collection loop – SENSUAL EROTICA in VIVIVD color
Twosome sex. Brunette girl. Skinny. Small tits. Hairy pussy. Sexy ass. Blowjob. Straight sex. Facial.
Lonnie has a slight fetish. He thinks he looks good in a wig and dress. But Sister Gloria, of the local parish, doesn't know that his sexual desires are perfectly normal. That is, until he starts to run his hand over her creamy, smooth thighs and throbbing, hungry breasts. But she's in for a real treat as she accidentally slips her hand under his dress and gets an enormous bonus!
Size: 357Mb
Type: avi
Duration: 00:17:22
Resolution: 854 x 480