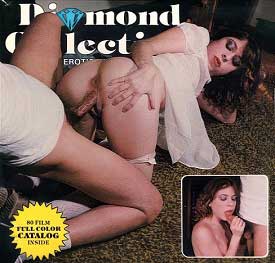 Diamond Collection 84 – Class Reunion. Twosome sex (1 girl – 1 guy).
Classic 8mm color sex film, featuring unknown white girl and Don Fernando.
Sexy girl, Brunette, Skinny, Teen, Small tits, Hairy pussy, Blowjob, Straight sex, Anal, Facial.
84 Class Reunion. "Mel. you haven't changed. "Neither have you, Brenda. but it's only been a couple of years.
Tell me can you still take it in the . . . " "My God! You really haven't changed! Yes, but nobody does it like you!!"
"You make a man feel really great, Bren. What say we get out of here and renew a couple of class mates together."
Size: 158Mb
Type: mp4
Duration: 00:07:45
Resolution: 768 x 576
Size: 165Mb
Type: mp4
Duration: 00:06:31
Resolution: 768 x 576