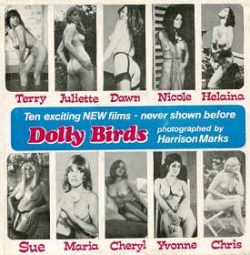 Dolly Birds Of Britain – Sue. Classic black and white film footage, filmed in London by Harrison Marks.
Dolly Birds Of Britain Glamour UK produced 8mm regular standard 8. Ten exciting NEW films – never shown before.
Softcore film, Female nudity, Busty girl, Blonde, Big boobs, Hairy pussy.
Featuring Sue Bond. Female ID by David.
Sue a young blonde beauty, pops up here and in the various stages of undress to the amazement of our hero, end up in his bed.
Size: 83.9Mb
Type: mp4
Duration: 00:04:31
Resolution: 768 x 576