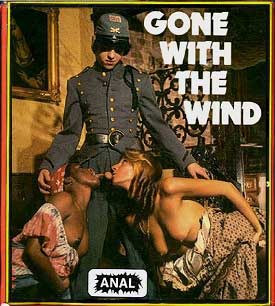 Fantasy Films 1 – Gone With The Wind. U.S. produced regular 8mm hardcore sex film. Threesome sex (2f, m).
Sexy girls, Interracial sex, Brunettes, Black girl, Skinny, Sexy ass, Blowjob, Hardcore sex, Anal, Facial.
* Previous version: Gone with the wind
1 Gone With The Wind. This classis porn clip is set in the civil war era. A slave runs to her white friend to hide from a confederate soldier.
She tells her that he's coming for her and she needs to hide. When he arrives, the girls try to play it cool but he soon finds out what they are trying to hide.
To keep him quiet, they give up their bodies and let him fuck both of them in the ass.
Size: 102Mb
Type: mp4
Duration: 00:06:13
Resolution: 768 x 576