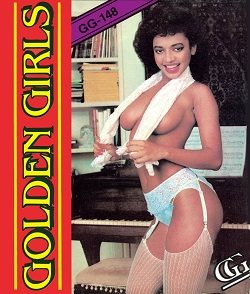 Golden Girls 148 – Promise Her Anything. US produced and published 8mm classic color sex film, featuring Shanna Evans and Ron Jeremy. Interracial sex (bf, m).
The only jewels she cares about are his "family jewels-. Her favorite candy is his "lollipop". Promise her anything but give her a cock!
Twosome sex. Sexy black model. Big tits. Busty. Hairy pussy. Sexy lingerie. Sexy ass. Blowjob. Straight sex. Facial.
Three versions available.
Size: 86.3Mb
Type: avi
Duration: 00:07:20
Resolution: 854 x 480
Size: 268Mb
Type: avi
Duration: 00:08:50
Resolution: 854 x 480
Size: 129Mb
Type: avi
Duration: 00:08:04
Resolution: 854 x 480