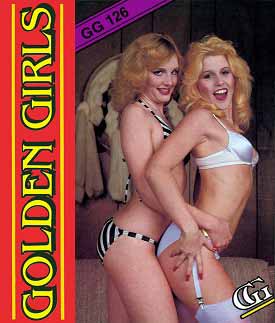 Golden Girls 126 – Love + Kisses. Lesbian sex 8mm film, featuring Desiree Lane and Tiffany Renee.
U.S.A. published, 1983. Twosome, Sexy girls, Blonde, Skinny, Small tits, Hairy, Pussy licking, Lesbian.
126 Love + Kisses. Lana and Anny came to an agreement.
If Lana wants Anny, all she has to do is kiss her. Anny says it's the way Lana parts her lips that keeps her from saying no!
Size: 132Mb
Type: mp4
Duration: 00:07:23
Resolution: 768 x 576
Size: 139Mb
Type: mp4
Duration: 00:07:39
Resolution: 768 x 576