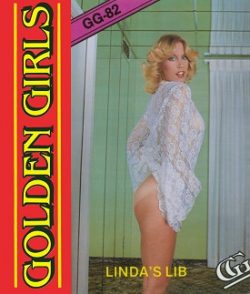 HD Golden Girls 82 – Linda's Lib. Classic Golden Girls color sex loop series, featuring Donna Soyer aka (Lorelei Rand) and Kevin James.
US produced film, 1982. Twosome sex (f, m).
Sexy girl, Blonde, Skinny, Hairy pussy, Sexy ass, Sex from behind, Blowjob, Pussy licking, Straight sex, Facial.
#82 Linda's Lib. Linda's a definite looker! She's tall, blonde, stacked and ultra sexy.
Besides all that, she's a women's libber!
Everything that's good for a man is also good for a woman. Especially rousing and naughty!
Size: 250Mb
Type: mp4
Duration: 00:13:49
Resolution: 1280 x 720