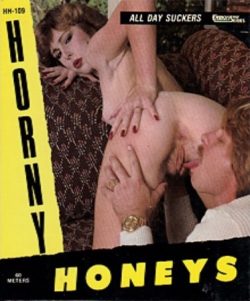 Horny Honeys 109 – All Day Suckers. US produced 8mm hardcore sex film, featuring unknown white girl and Jeff Conrad. A Connois Seur Series. US published. Twosome sex (f, m).
Sexy girl. Hot body. Skinny. Small tits. Hairy pussy. Sex from behind. Blowjob. Straight sex. Facials. With audio (music).
Girl might be Julienne Nichols. ID'ed by andrew v.
Size: 170Mb
Type: avi
Duration: 00:07:03
Resolution: 854 x 480