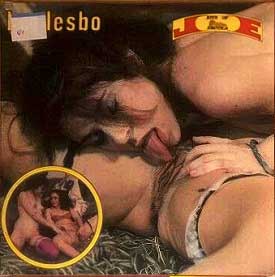 Joys Of Erotica 219 – Hot Lesbo. Related to Pleasure Production(s).
Joys Of Erotica (JOE) US produced lesbian sex themed film. Lisa K. Loring and unknown girl.
Twosome sex, Sexy girls, Mature, Brunette, Hot body, Skinny, Living room settings, Sex Toys, Lesbian sex.
219 Hot Lesbo. While looking at Club's gigantic black cock layout, two models satisfy each other's lust for cock.
Gigi rubs Sterling's shaved pussy with her Hitachi vibrator, pushes aside her moist panties and drives her wild stuffing her hungry pussy with pearls and pulling them out.
They 69 in a passionate frenzy each outdoing the other in Sapphic tongue thrusts and frantic fingerings.
You even see a climactic femme cum shot never captured on fuck-film like this before!
Size: 107Mb
Type: mp4
Duration: 00:06:49
Resolution: 768 x 576