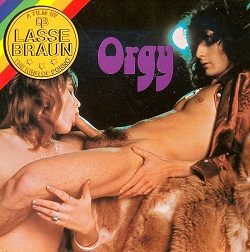 Lasse Braun Film 915 – Orgy. Super 8mm color hardcore sex film, with audio. Lasse Braun Production. UK, Europe, 1970s.
Classic, 8mm Film, Group Sex, Sexy Girls, Mature, Hot Body, Orgy, Hairy Pussy, Blowjob, Straight Sex, Lesbian, Facials. Good video quality.
Greedy by the strong jet of her pussy into Paco's face, Tanja gets her personal climax. Tanja, the divine Lady P, totally reveals during her row! Then follows a massage-orgy, with sucking and pulling stiffened lips, nipples and other most sensitive parts.
Size: 248Mb
Type: avi
Duration: 00:08:57
Resolution: 640 x 480