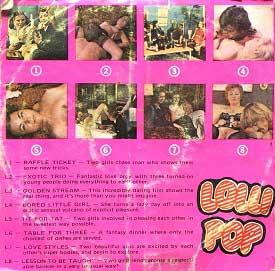 Lollipop 8 – Lessons To Be Taught. Adult Cinema presents.
USA published, European produced Super 8mm hardcore sex film, 1975. Color sex. 45.7 meters.
Threesome sex (2 girls – 1 guy). Meeting, Mature girl, Hairy, Blonde, Mistress, Female domination, Pussy licking, Straight sex.
8 Lessons To Be Taught. Two girlfriends arouse a respectable banker in a very unusual way!
Size: 173Mb
Type: mp4
Duration: 00:07:18
Resolution: 768 x 576