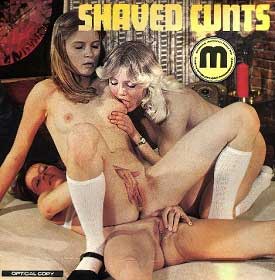 HD Master Film 1799 – Shaved Cunts. Vintage sex loop, featuring Lisbeth and Marianne.
Published by Filmlaboratoriet A-S. Denmark, 1970s. Threesome sex (3 girls).
Classic, 8mm sex film, Sexy girls, Teens, Shaved pussy, Pussy licking, Lesbian Sex.
1799 Shaved Cunts. A film for all lovers of shaven minges.
Two girls who are already shaved show a girlfriend how nice it is to be smooth between the legs!
All three have lesbian tendencies and after shaving their friend both girls lick her smooth cunt.
This soon develops into a lesbian three some where they lick and suck until all three have been truly satisfied.
Three delightful girls with beautiful, smooth and soft cunts!
Size: 216Mb
Type: mp4
Duration: 00:07:58
Resolution: 768 x 576
Size: 178Mb
Type: mp4
Duration: 00:07:58
Resolution: 768 x 576
Size: 313Mb
Type: mp4
Duration: 00:07:58
Resolution: 1024 x 768
Size: 239Mb
Type: mp4
Duration: 00:08:17
Resolution: 768 x 576