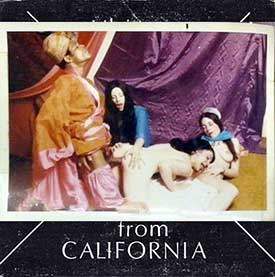 HD O.Z. Films 29 – The Black Sultan. OZ Films 8mm Color Films from California.
Classic 8mm color sex loop, USA produced, 1974. Sultan. Harem settings. Foursome sex (3f, bm).
Featuring Cindy West, Darby Lloyd Rains, Tanya Tickler and unknown black guy.
Costumes, Group sex, Sexy girls, Brunette, Interracial sex, Straight.
* AKA Matchmates 19 (first version is the same)
Size: 209Mb
Type: mp4
Duration: 00:08:20
Resolution: 768 x 576
Size: 693Mb
Type: mp4
Duration: 00:10:07
Resolution: 1280 x 842