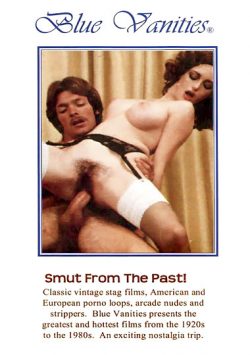 Peepshow Loops 87: 70s & 80s. Peepshow Loops Hardcore, Ratex XXX 70s & 80s, All Color DVD 87. US produced 8mm vintage sex compilation, featuring Anna Ventura, Arcadia Lake, Crystal Dawn, Jacqueline Lorians, Loni Sanders, Merle Michaels, Tina Blair, Blake Palmer, John Holmes, Luther Worth, Mike Ranger.
Compilation, sexy girls, mature, body, hairy pussy, blowjob, hardcore sex, facial.
Classic vintage stag films, American and European porno loops, arcade nude, and strippers. Blue Vanities presents the greatest and hottest films from the 1920`s to the 1980`s. An exciting nostalgia trip.
BLONDIE, Pretty Girls #79 (Mike Ranger)
SOME LIKE IT HOT, Cinema Sex
THE BURGLAR
PUSSY LOVE, Showgirl #147, Lesbian (Arcadia Lake, Tina Blair)
TWO HOT TO HANDLE, Swedish Erotica #19 (Luther Worth)
THE INTRUDER, Desire Films
BLONDE SANDWICH, Showgirl Superstars #174 (Crystal Dawn)
LADY TALK, Golden Girls #23, Lesbian (Anna Ventura, Jacqueline Lorians)
ERIN, Pretty Girls #110 (Loni Sanders, Blake Palmer)
CUM IN HER PANTS, Showgirl Superstars #182 (Merele Michaels)
IT TAKES A THIEF, Playmate (John Holmes)
HEAD OVER TITS, Golden Girls #24 (Jacqueline Lorians, Mike Ranger)
Size: 1.86Gb
Type: mp4
Duration: 01:59:30
Resolution: 640 x 480