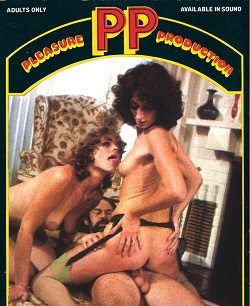 Pleasure Production 2111 – Triangle Tryst. US produced 8mm vintage color sex loop series: Pleasure Production. Unknown cast.
The loop was wrongly posted as Triangle Tryst
Jim builds a fire to make it cozy for his two girlfriends locked in hot embrace. As the fire builds, so does their passion in this sensational film of three way lust. Jim brings his lovely ladies to mind blowing orgasms before coming to a powerhouse climax himself.