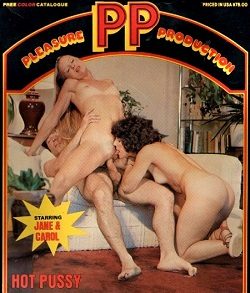 Pleasure Production 2089 – Love Maids. Classic 8mm color sex Pleasure Production(s) loop, featuring Brigit Olsen, Marlene Munroe and John Seeman. US filmed and published. Threesome Sex (2f, m).
Classic, 8mm Film, Sexy Mature Girls, Hot Body, Living room Settings, Hairy Pussy, Blowjob, Anal, Hardcore Sex. With audio (music).
Previous version: Hot Pussy
Female ID by Mad.
Size: 152Mb
Type: avi
Duration: 00:.08:01
Resolution: 720 x 480