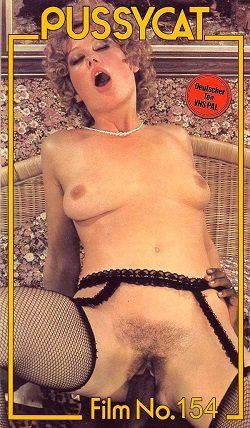 Pussycat Video 154. 4 FILMS. VHS/BETA PAL. Danish produced 8mm vintage sex loops compilation. Color Climax Corporation. Pussycat Video VHS.
Featuring Anita Berglund, Anne, Dolores, Lene, Lise, Louise and Bill the Bull amongst others.
Compilation, Teenage sex, Group, Sexy girls, Legal teens, Busty, Skinny, Small titsl, Hairy pussy, Blowjob, Lesbian sex, Interracial, Straight sex, Facial.
Including:
1. Shaving Orgy
2. Monster Member
3. Golden Girls
4. Pregnant Fucker
Size: 658Mb
Type: avi
Duration: 00:26:52
Resolution: 854 x 480