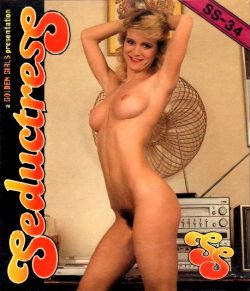 Seductress SS-34 – Show Off. Seductress SS hardcore sex film, featuring Susan Wilde and Blake Palmer.
Classic 8mm color hardcore sex film, US produced and published, 1984. Twosome sex (f, m).
Classic, 8mm sex film, Sexy girl, Skinny, Blowjob, Sexy ass, Hairy pussy, Sexy ass, Sex from behind, Straight sex, Cum-shot, Cum on tits.
Two versions available.
Size: 143Mb
Type: mp4
Duration: 00:06:22
Resolution: 768 x 576
Size: 243Mb
Type: mp4
Duration: 00:09:02
Resolution: 768 x 576