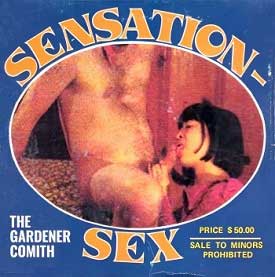 Sensation Sex 4 – The Gardener Comith.
Classic regular 8mm color sex film, US produced, 1970s. Featuring Miko Yani and Kelly Guthrie.
Twosome sex (1 girl – 1 guy). Sexy oriental girl, Brunette, Small tits, Hairy pussy, Blowjob, Straight sex.
* Second version: The Gardener Comith
* Related to / Published by Vandal Films.
* All 6 loops in this serie might be part of a full length feature movie.
Size: 154Mb
Type: mp4
Duration: 00:07:43
Resolution: 768 x 576