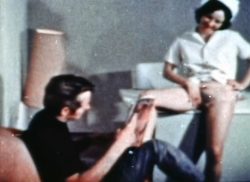 HD San Francisco Original 200 229 – The Dirty Doctor. Previously posted as: Sex Fantasies loop.
San Francisco Original US produced 8mm color sex loop.
Clinic settings, Threesome sex, Mature girl, Busty, Big tits, Nurse, Hairy pussy, Blowjob, Straight sex, Facial.
Previous version: The Dirty Doctor
Loop ID by ascot 23.
Size: 342Mb
Type: mp4
Duration: 00:10:46
Resolution: 1280 x 720