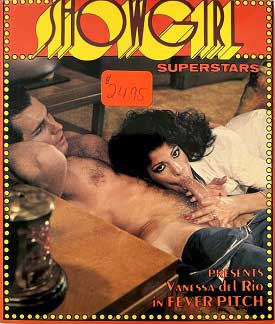 Showgirl Superstars 126 – Fever Pitch.
Classic 8mm twosome sex loop, USA produced 1970s. Featuring Vanessa del Rio and George Payne.
Sexy girl, Mature, Fireplace, Brunette, Hairy pussy, Blowjob, Deep throat, Straight sex, Facial.
* AKA The Erotic World of Vanessa 6 – Fever Pitch
126 Fever Pitch. What Vanessa wants is inside her mechanic's overalls a cock to tune her up until she purrs. Her hips hump the sofa while her mouth drives him crazy!
He comes on her hand and her tongue licks it clean. So hot he's ready again almost instantly, Vanessa's clit quivers visibly when he sinks into her cunt.
In exquisite agony, he comes again! Who was tuned?
Size: 173Mb
Type: mp4
Duration: 00:07:28
Resolution: 768 x 576