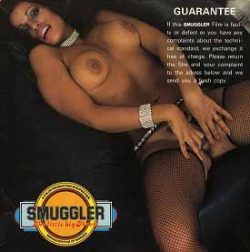 Smuggler Full series 100-1-4. Swedish published.
A Color Production in Super 8mm – Smuggler – The Little big Movie – Smuggler film of Sweden.
Smuggler super 8mm hardcore sex loop series. Super 8 Color. Optical de Luxe.
Featuring Christa, Monique Carrere and Richard Lemieuvre amongst others.
Compilation, Sexy girls, Teens, Mature, Blonde, Brunette, Sexy lingerie, Big tits, Busty, Skinny, Group sex, Living room settings, Hairy pussy, Group sex, Orgy, Blowjob, Pussy licking, Straight sex, Anal, Facial.
Size: 918Mb
Type: mp4
Duration: 00:57:17
Resolution: 768 x 576